We're totally used to social media sites that turn out to be an unpredictable phenomenon today and any post has the potential to go viral. This is what happened to a girl whose screen name is Your boyfriend's best friend who posted a photo of her 43-year-old mom on Twitter and accidentally started a beauty contest. And even though it was just moms who took part in this sudden marathon, it was a dad who won!
Bright Side couldn't stand aside and has decided to show you some women who know about the secret of eternal youth. And the winner, of course.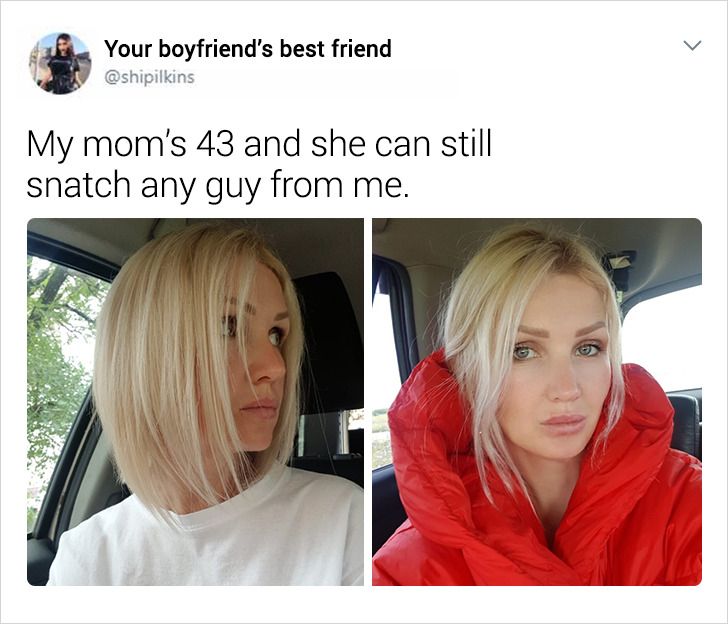 © shipilkins / Twitter
In just one day, a daughter made her mom popular: her post got 23,000 likes and caused a lot of hype in the comments. Twitter users were really interested in her beauty secrets, because this 43-year-old woman looks really magnificent. So some people asked for her cosmetologist's contact details and others tried to find out the woman's phone number, promoting themselves as potential suitors.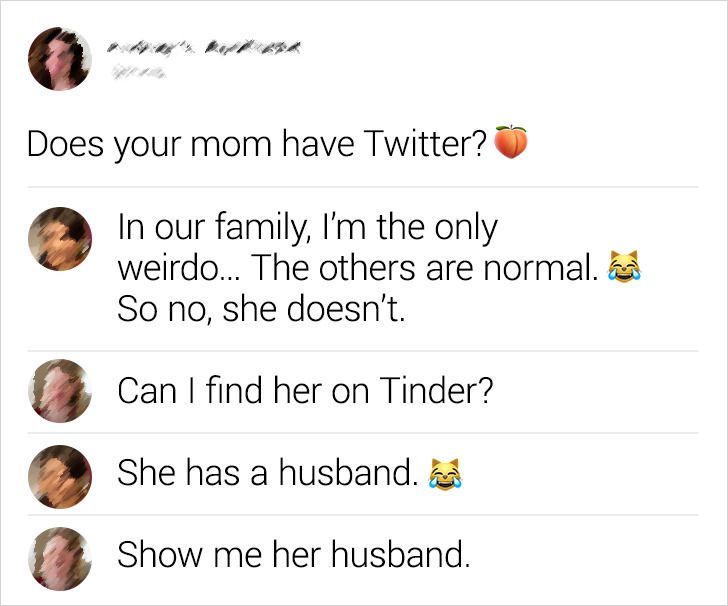 © denisemenov / Twitter
Some people also wanted to show off their beautiful moms, so they started posting their photos in the comments. As a result, the post turned into a real beauty contest.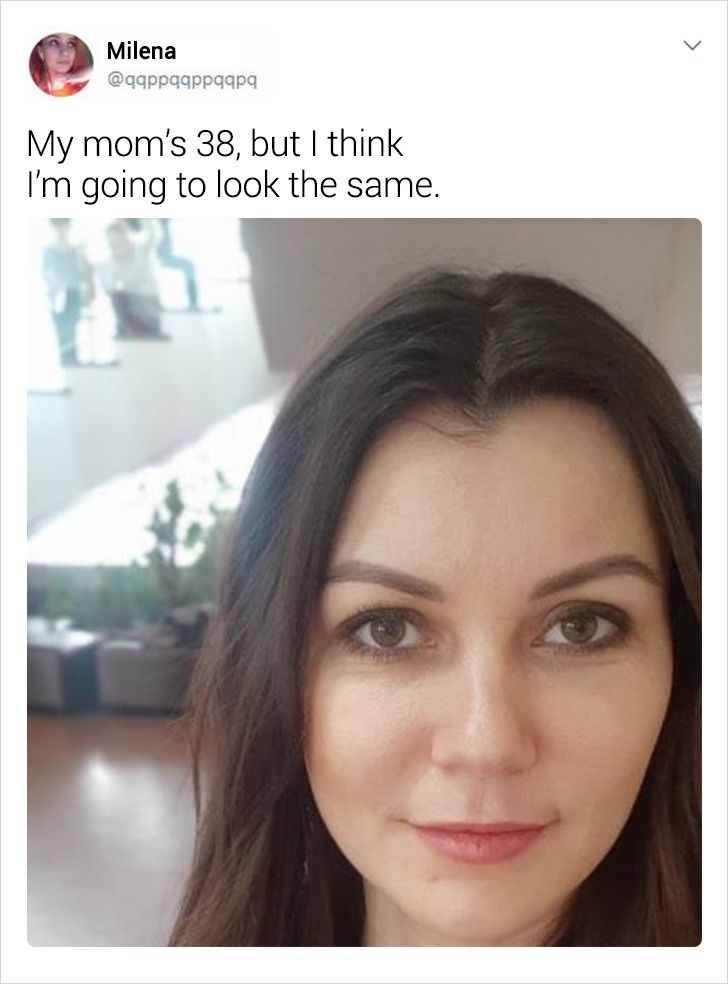 © qqppqqppqqpq / Twitter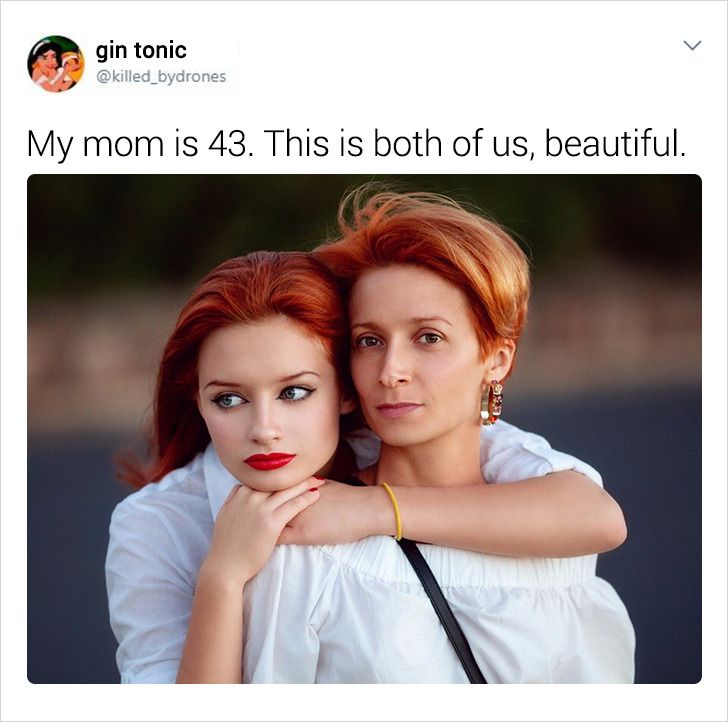 © Margaita007 / Twitter
© killed_bydrones / Twitter
The more women who have managed to stop time there were, the more they were suspected in using magic.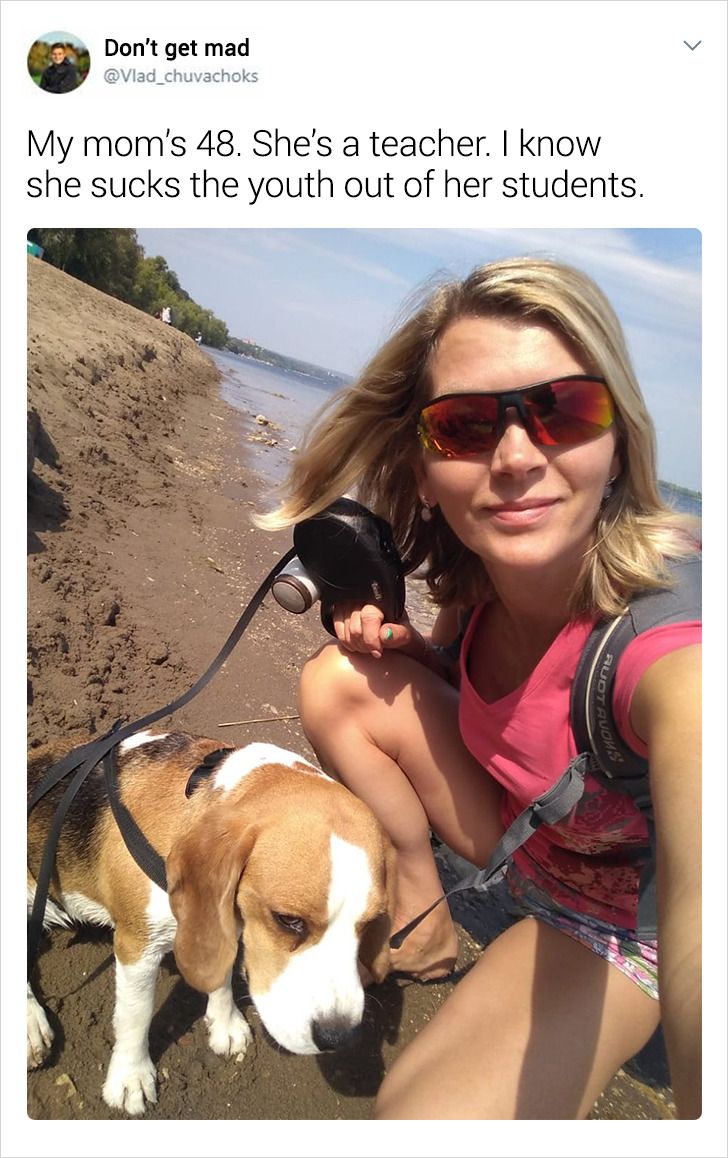 © Vlad_chuvachoks / Twitter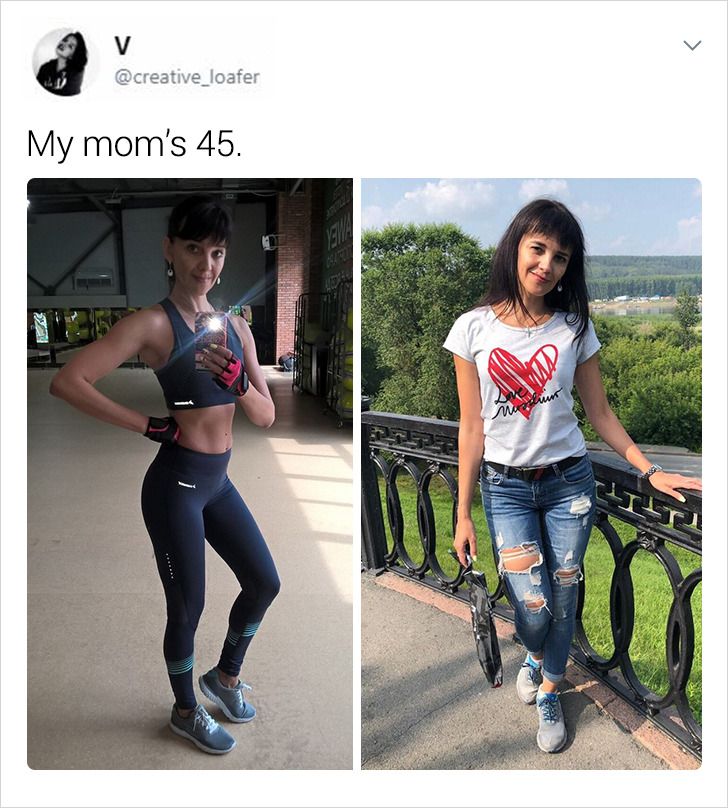 © creative_loafer / Twitter
Some users even doubted that they were relatives with their moms at all. Let's agree: when a mother looks better than her daughter, the suspicions about whether they have common genes or not are pretty relevant.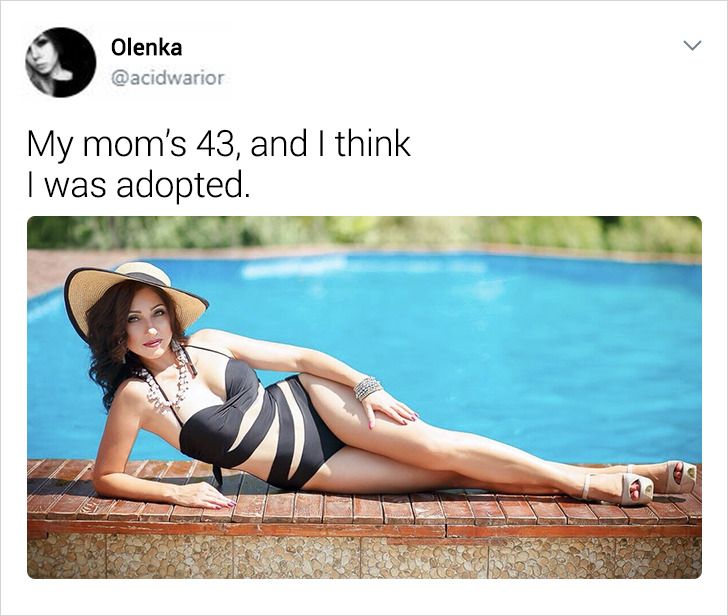 © acidwarior / Twitter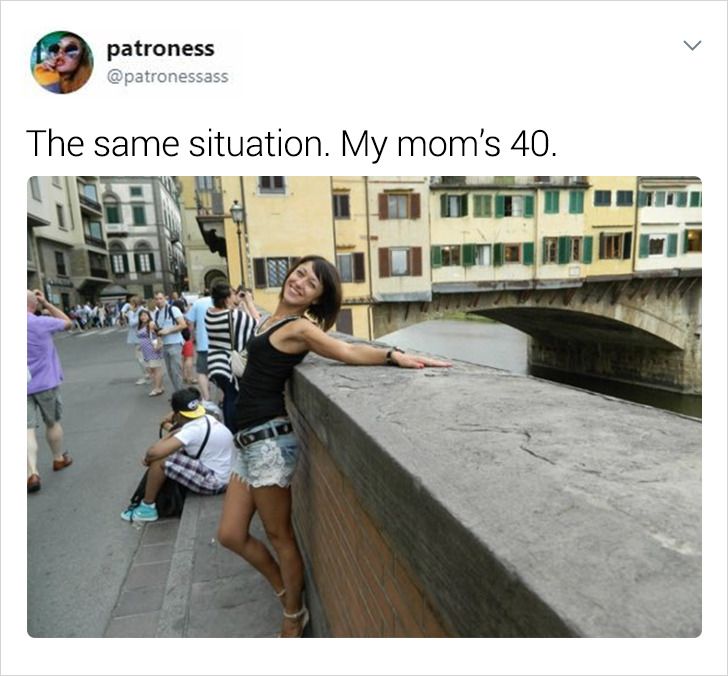 © patronessass / Twitter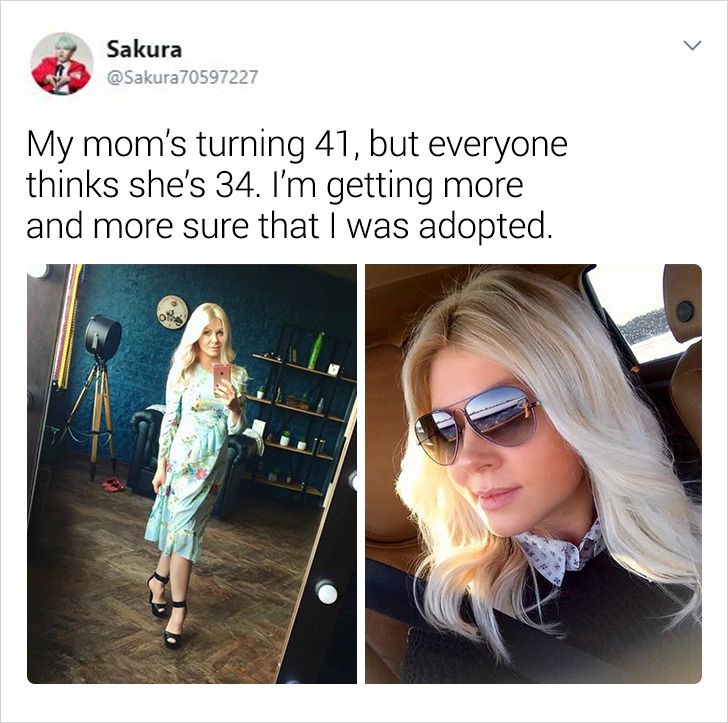 © Sakura70597227 / Twitter
Undoubtedly, all these women are extremely popular with men, even the younger ones.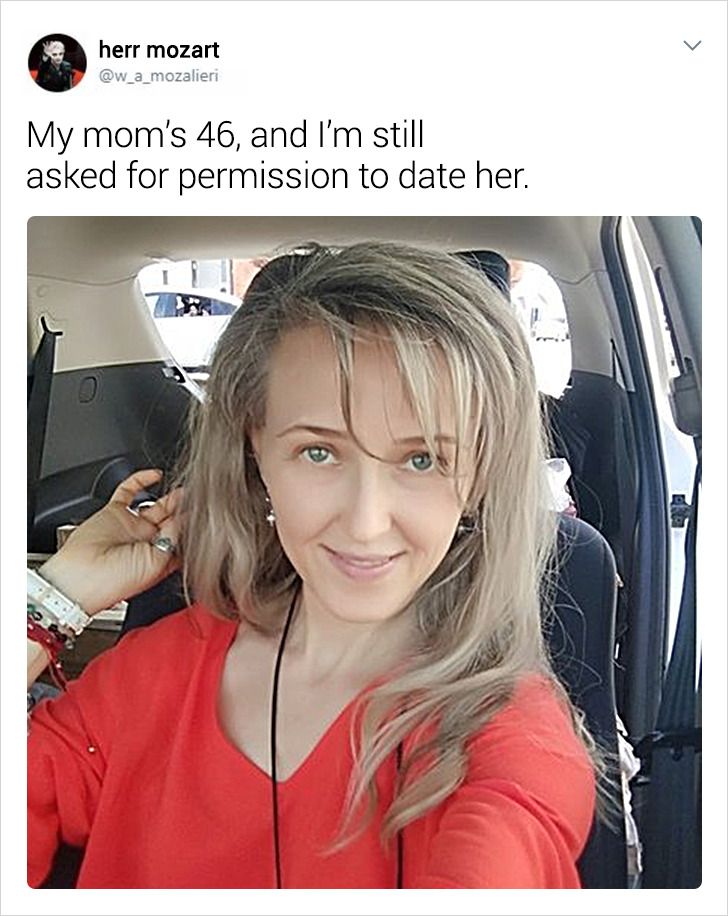 © w_a_mozalieri / Twitter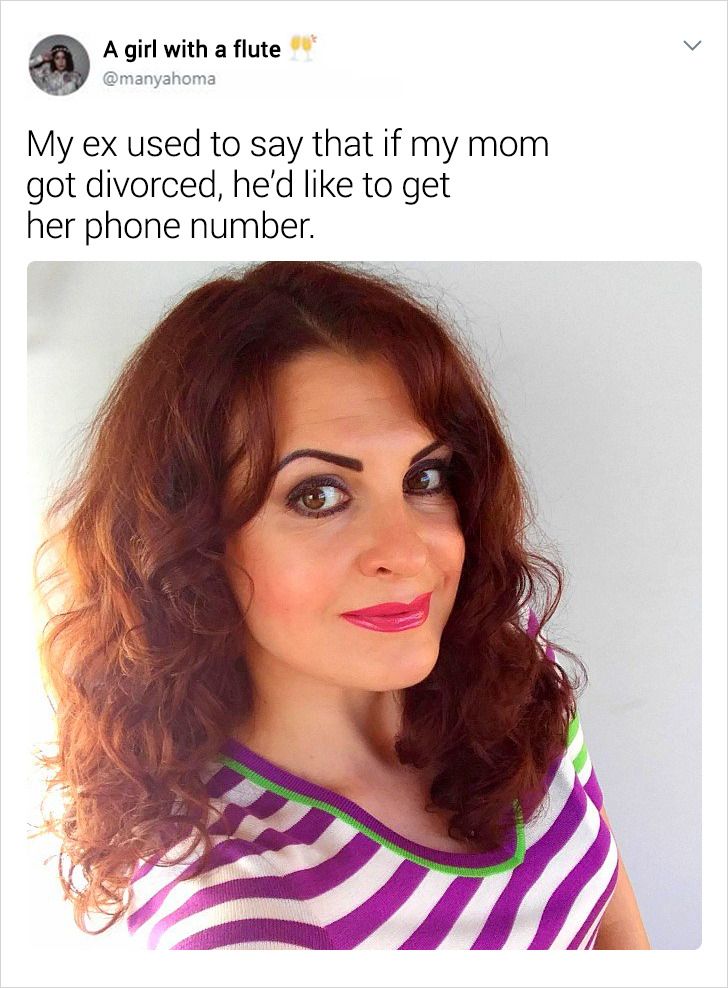 © manyahoma / Twitter
It's hard to believe that these hot beauties have 3, 4, or even 5 kids.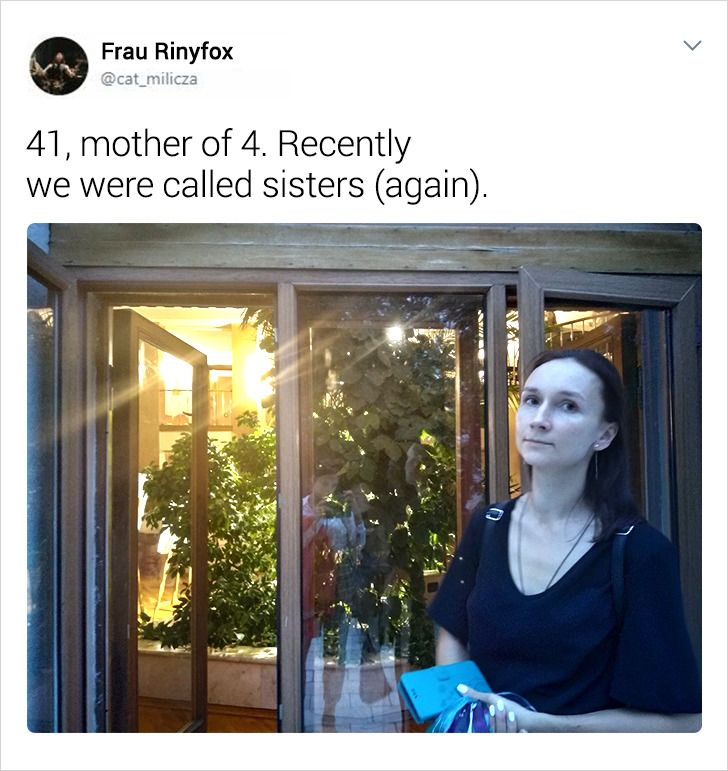 © cat_milicza / Twitter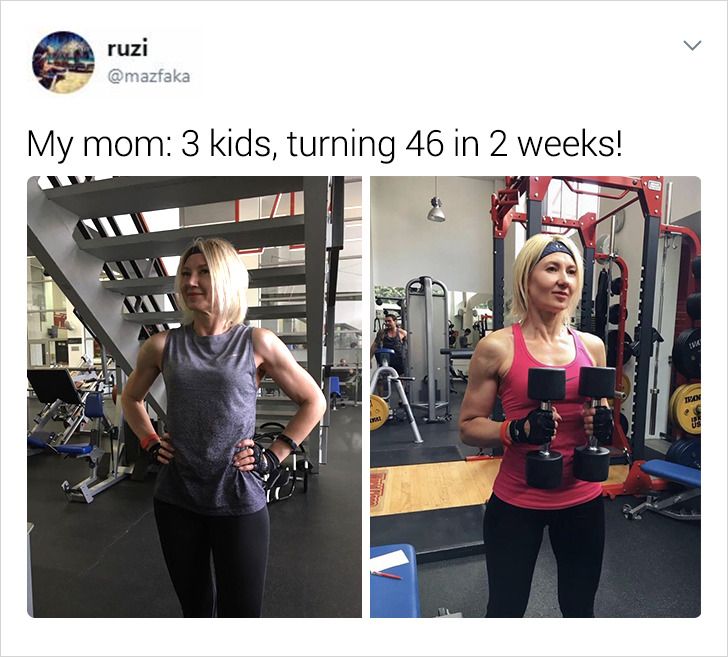 © mazfaka / Twitter
The finalists were women who were older than 60. When you look at them, you realize that age is just a number.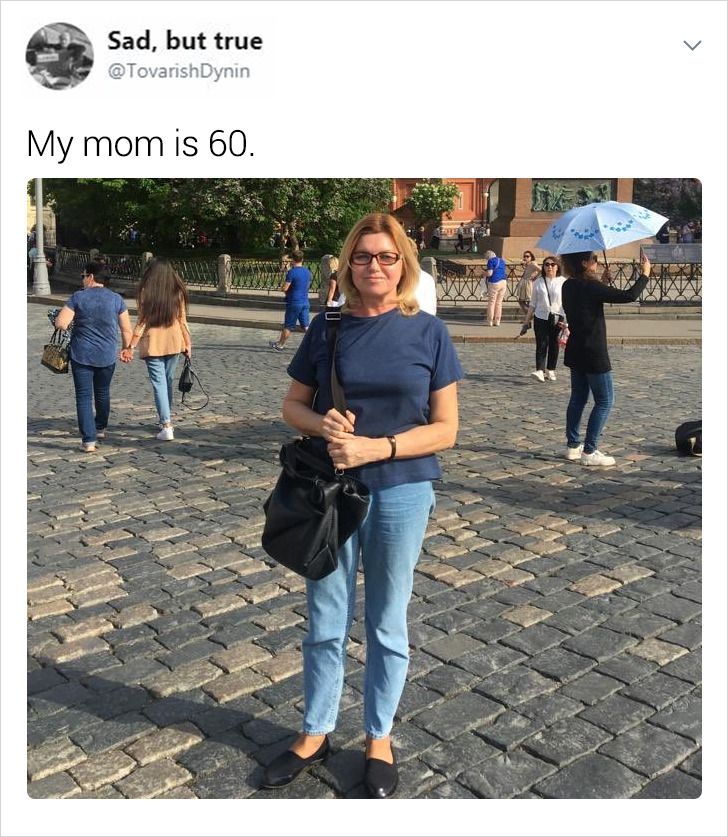 © TovarishDynin / Twitter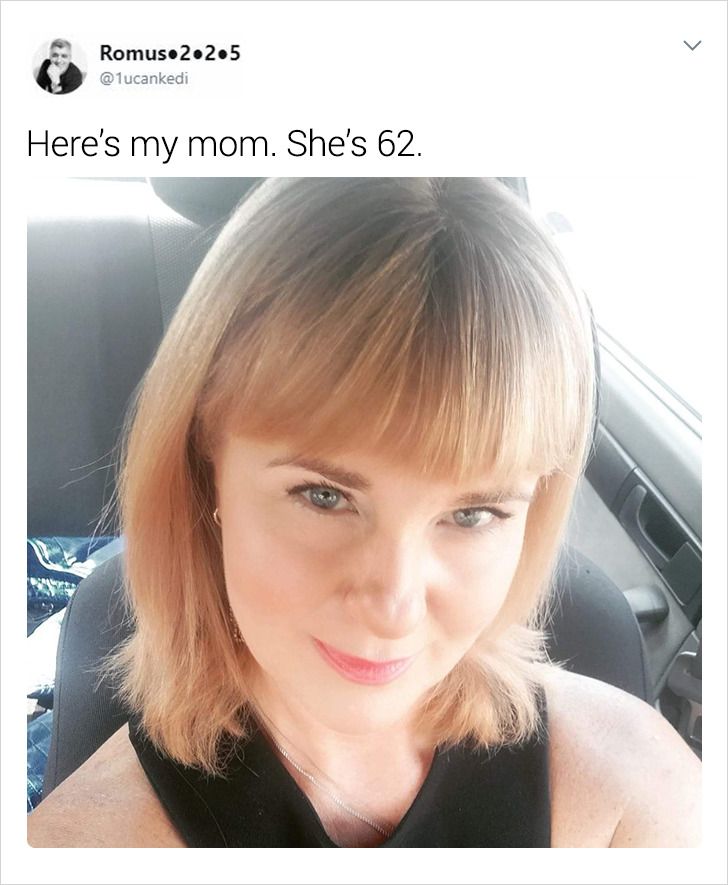 © 1ucankedi / Twitter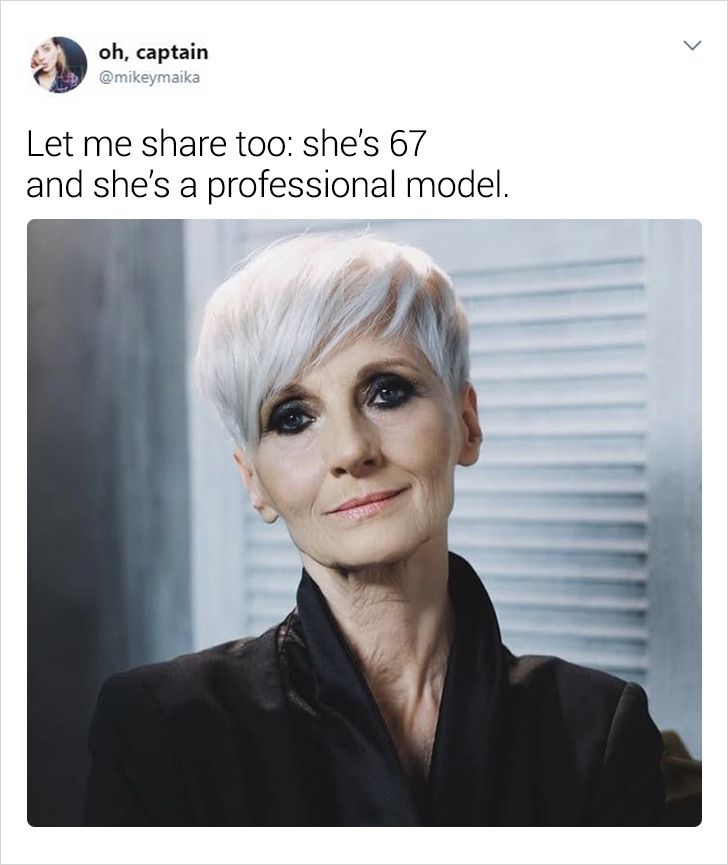 © mikeymaika / Twitter
But the winner was a dad. Apparently, a user who calls themselves Taste Booster wanted to dilute this beauty flow with a touch of masculinity. All in all, the photo of a man lying down among all the fish he caught, a cat, and a dog hit the jackpot: the picture got 1,700 likes and became more successful than any of the other photos in the comments. The only exception was the photo of the person who started this beauty contest.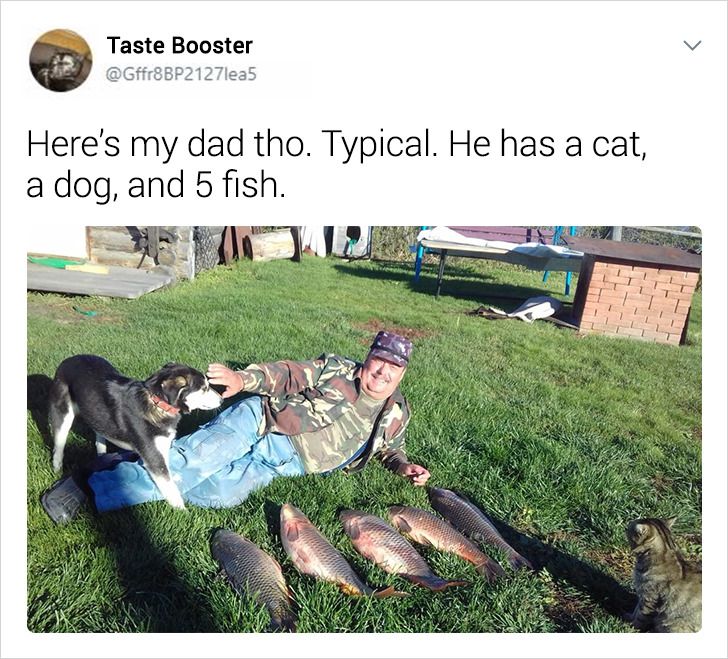 © Gffr8BP2127lea5 / Twitter
Undoubtedly, all the moms who participated in this viral post deserve admiration, but the picture "Dad and some bream" is an amazing sensation. Which one do you like the most?